Please come out and support Steele. #32strong #StrongAsSteele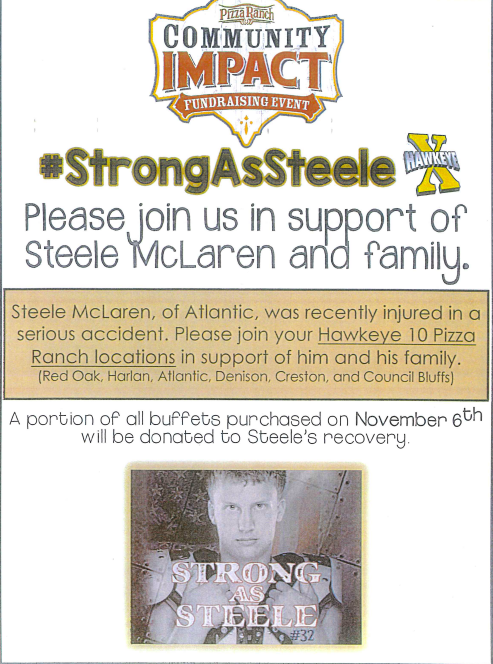 Exira-EHK students supporting Steel! #32strong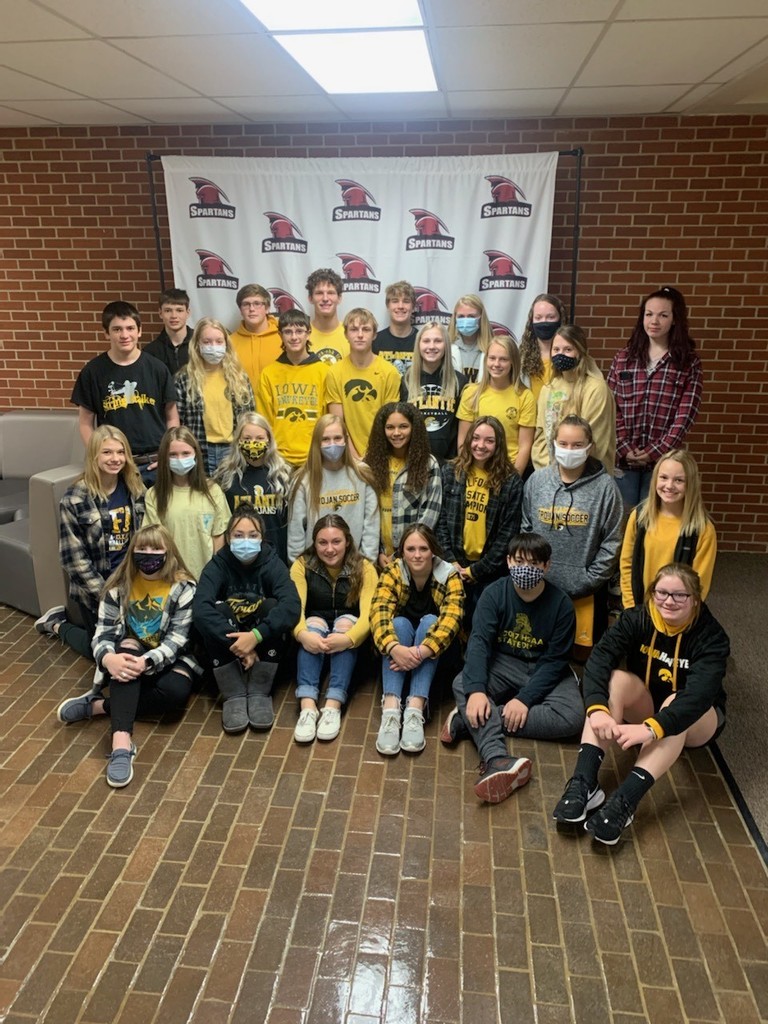 Hey all you old Exira Marching Band Members: Mr. Parmley and Mr. Nielsen have been "cleaning out" some old closets! We are trying to find a way to get rid of some old uniforms without just throwing them all away. If you are interested in an old uniform or just a hat, feel free to email Mr. Parmley at
cparmley@eehkspartans.org
. We just ask that you may be willing to write us a donation to EEHK Spartans Music Boosters. If you are talented, there are some really cool things you can do with old uniforms. If you just want a specific item, feel free to email Mr. Parmley and ask what is available. Items: 2 styles of Marching Hats 2 styles of Uniforms (older uniform only a few) Flag Team Shirts A few Marching Band Polos As was said, if interested or you have questions, please email
cparmley@eehkspartans.org
. You have 3 weeks (by November 13th) if interested and they will then find a new home.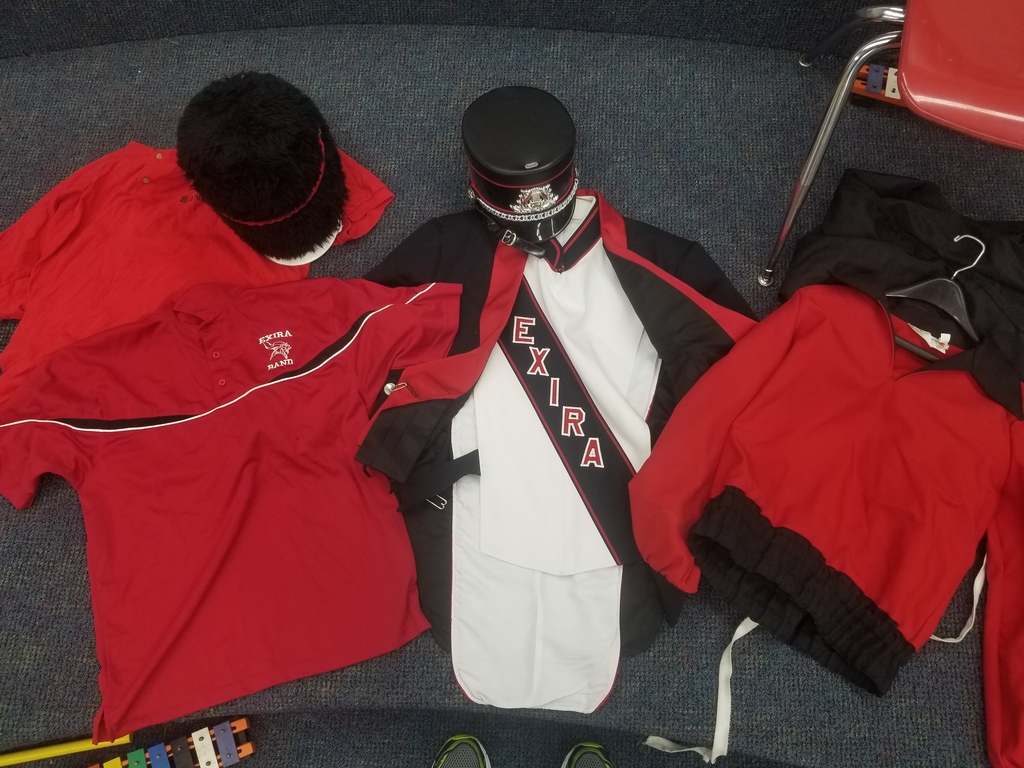 In case of inclement weather listen to KJAN or KCCI. School late starts and closures will also be announced on social media.

Reminder: The west parking lot at the high school will be closed on Monday and Tuesday. Please park at the baseball field. The alleyway and street are not available to park in.

The crane has been pushed off until next week. Students and staff may use the parking lot.

HS students and staff will not be able to park in the west parking lot on Thursday, October 22nd. Please use the baseball parking lot. DO NOT park on the street or in the alley.

Welcome to January 19th...I mean October 19th! Some of our Junior High students had fun in the snow! Check it out!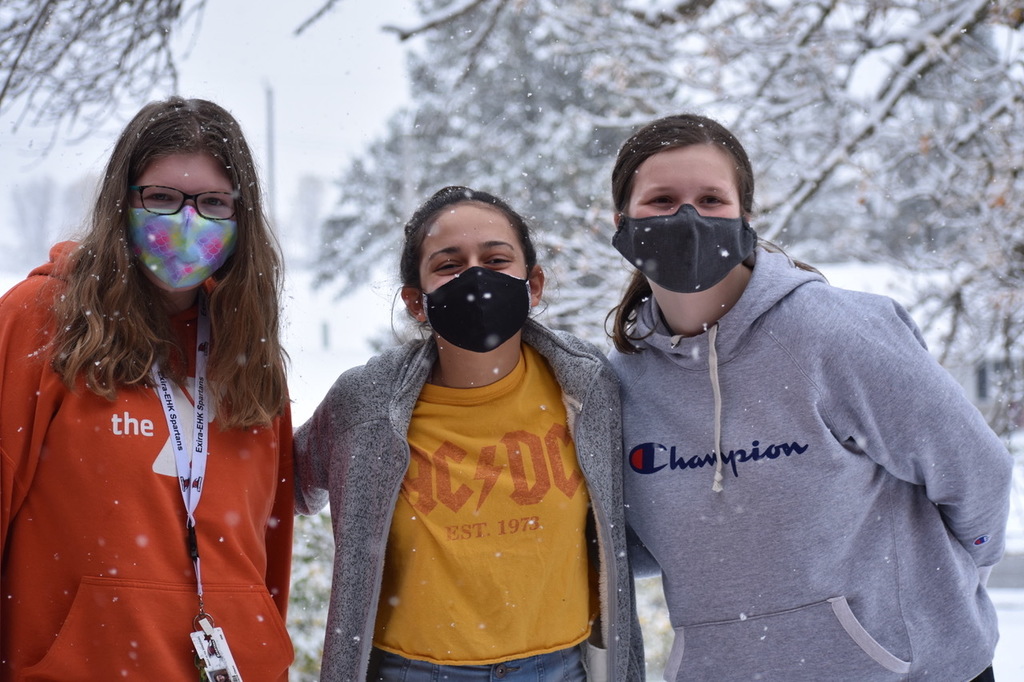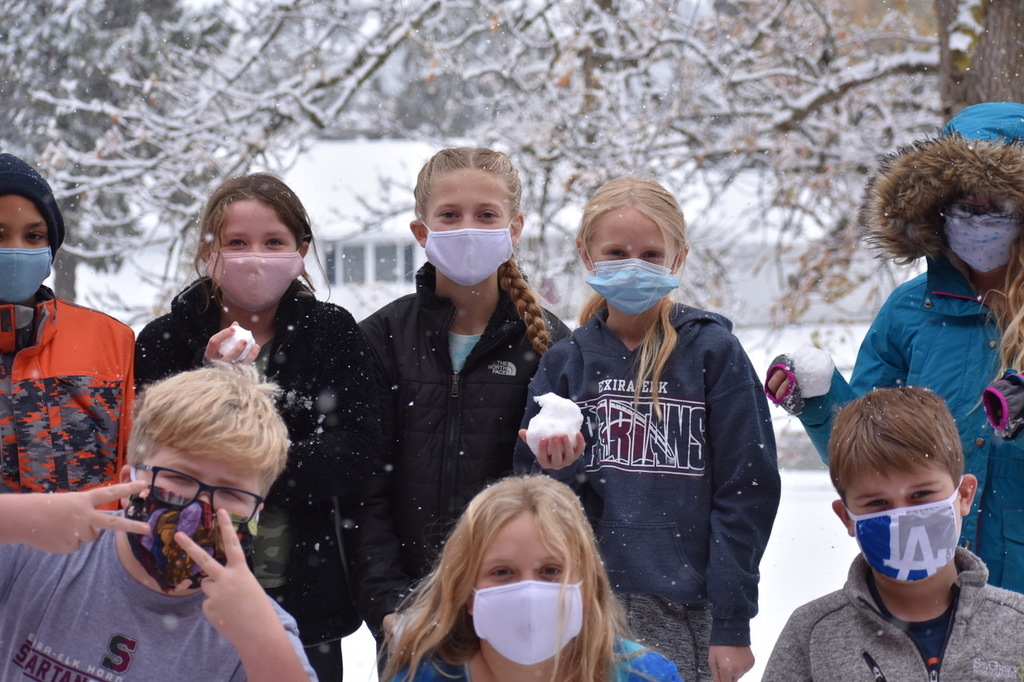 There will be NO JH/JV FB tonight(10-19-20). We will NOT make up the JV game. We are going to try and play JH tomorrow (10-20-20)at the same time.


The Exira-EHK community will be honoring the life and memory of Rochelle Bruns on Oct. 9th and 10th. Rochelle was a dedicated Exira-EHK teacher, administrator, and parent from her first year in the district: 1993-94. She will be greatly missed by all of her former and current students and staff, but also by her family, friends, and communities. The following are the details for services provided by Kessler Funeral Home in Exira. Friday, Oct. 9, 2020, Kessler Funeral Home will hold an open visitation for the community to pay last respects. The family will be present from 5:00 PM until 7:00 PM. Sat., Oct. 10, 2020, the memorial service for Rochelle Bruns will be at the Exira-EHK football field in Exira, IA. Public seating will begin at 12:30 PM with service starting at 1:00PM. Facial coverings are expected to be worn during the services due to the large number of people who will be in attendance. Limited bleacher seats will be available, therefore, you may bring a lawn chair or blanket to sit on the field or the hillside. Rochelle's family has asked for the community to wear purple, Rochelle's favorite color, to the services and to dress casually. Thank you to the communities of Exira, Elk Horn, Kimballton, and Brayton for your support during this difficult time. Rochelle was a wonderful mother, wife, daughter, sister, teacher, friend, and neighbor who will be missed. She loved her community and school. We hope to remember her life and the strength she showed daily as we say our final good-byes. Please let me know if you have any questions. Mr. Miller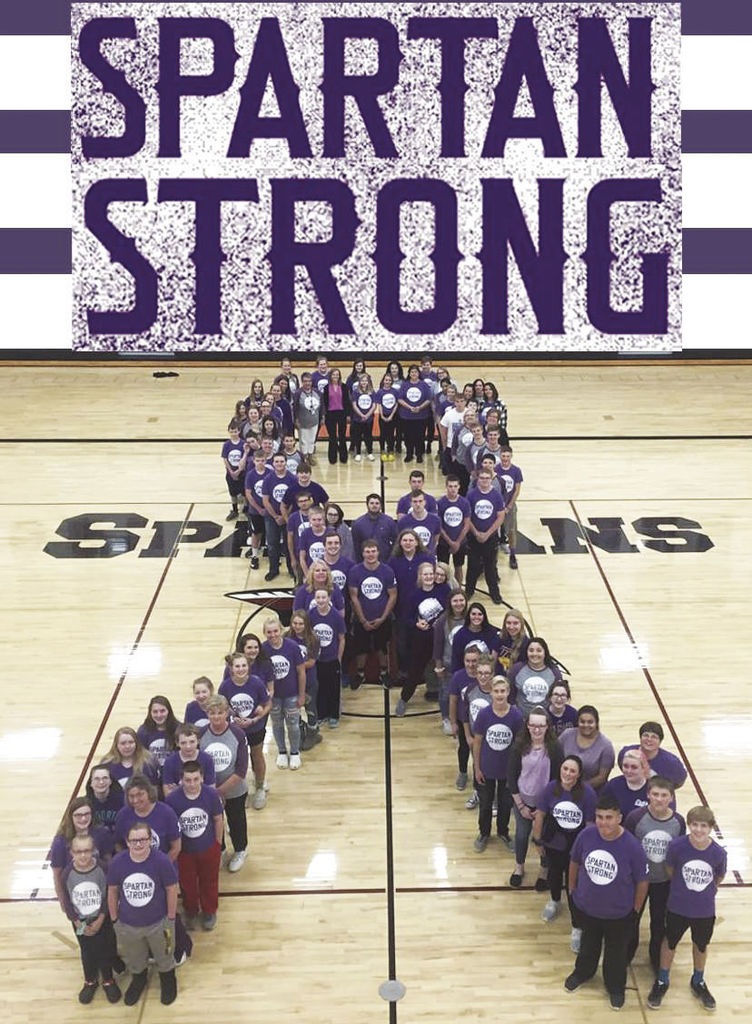 To honor Mrs. Bruns, the 2020-2021 Spartan Yearbook staff would like to ask that all staff and students wear purple on Friday, October 9th for a picture during the school day. Both elementary and high school students are invited to participate and masks are expected to be worn during the photo; pictures of both groups will be featured in the upcoming yearbook. Thank you for supporting Spartan Strong & Mrs. Bruns. Sincerely, Spartan Yearbook Staff

New information regarding virtual learning options for Exira-EHK students. Click on the following link for updates.
https://5il.co/ltqf



Exira-EHK Family announces the loss of Rochelle Bruns. Please see the attached letter from Superintendent Mr. Miller.
https://5il.co/lqi8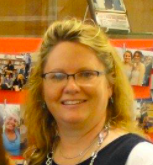 Based on new data that has been reviewed by IDPH, current guidelines have changed in regards to quarantine and wearing face coverings Please click on the link to read a district update on these new guidelines.
https://5il.co/lok7

Hi, Seniors and Juniors! If you are interested in attending college, part of what you need to be doing right now is visiting the college admission offices, going on college visits, and learning more about program offerings. With Covid - I wanted to make you aware that most of the colleges are now doing virtual college visits as a way for students to become familiar with the campus and programs, and to get connected with the admissions office. In most cases the college's website will have this information very visible for incoming students. These virtual college visits are truly a great way to start the college selection process and get yourself connected. I would encourage you to start scheduling them right away. Please let me know if you need help signing up for a virtual college visit. Have a great day! Niki Cade Exira-EHK School Counselor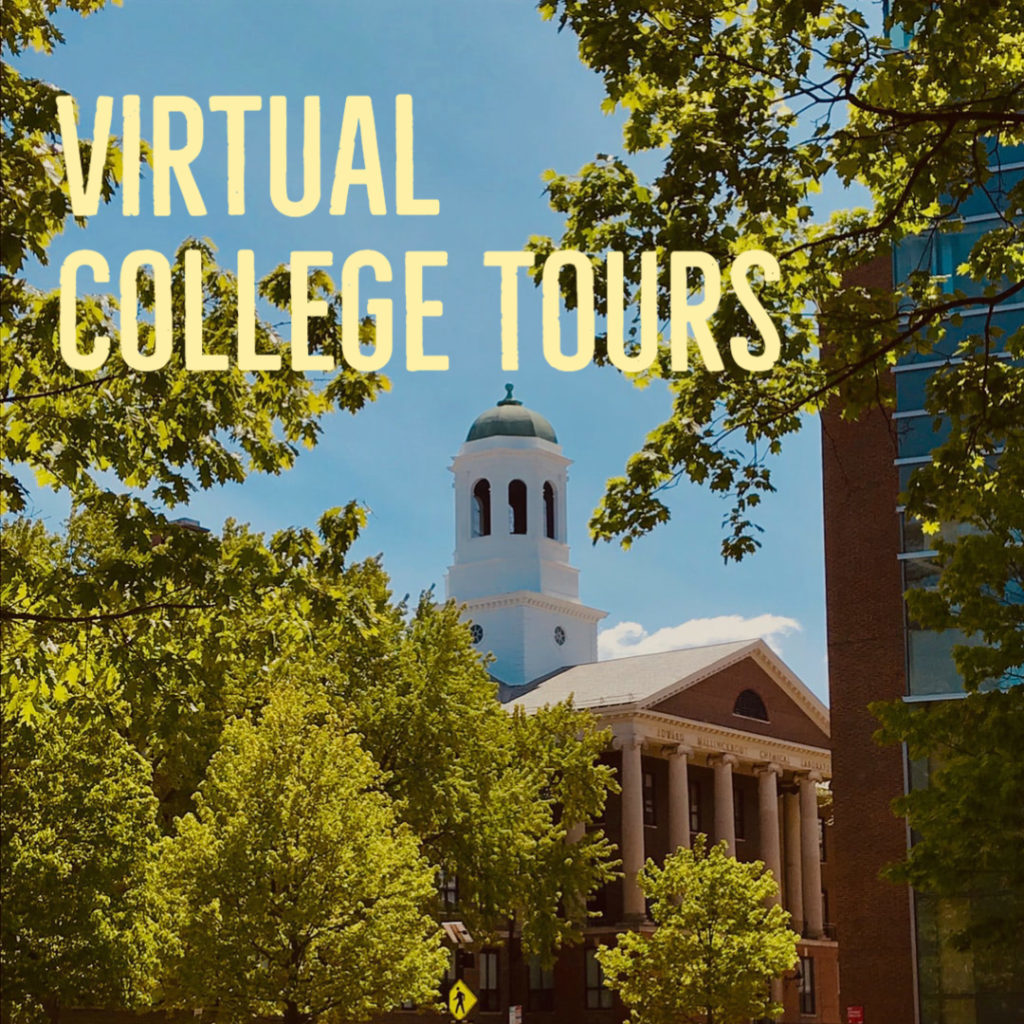 Yesterday was Tie Dye Day for Homecoming Week! Here are a few of the pictures!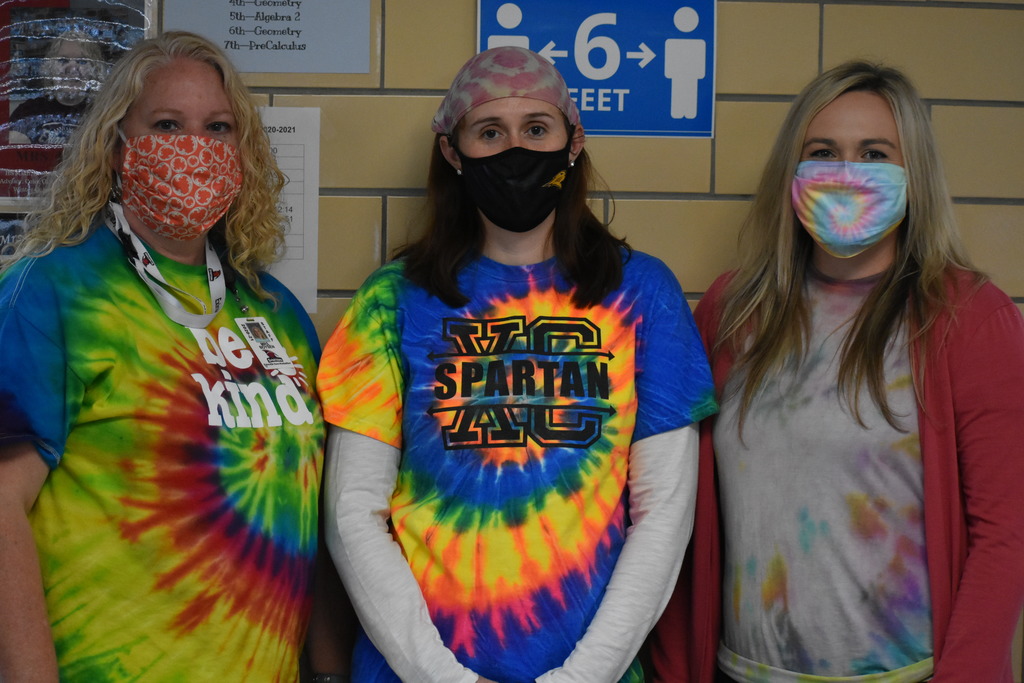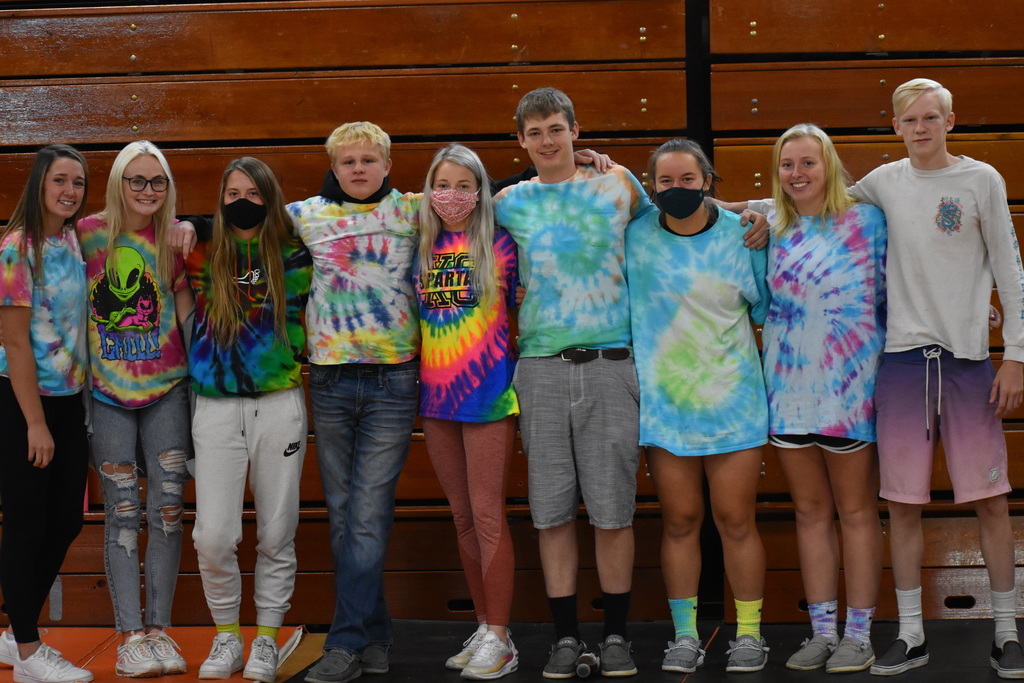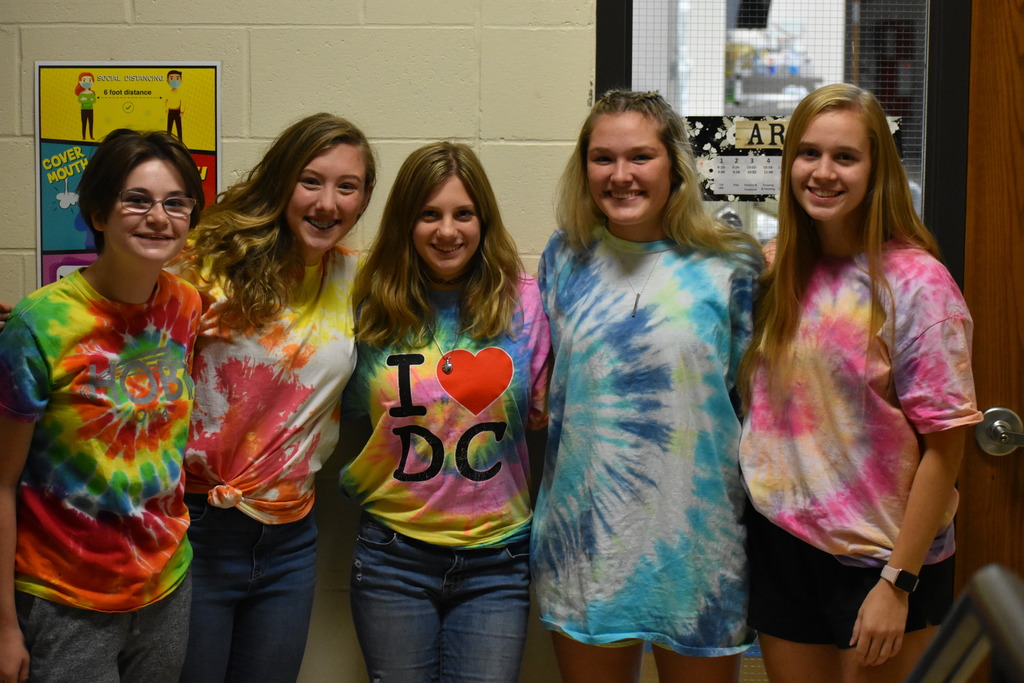 Hello! Just a reminder that you are able to join us for Coronation & The All School Pep Rally on Friday through our Live Stream! Below will be a "How to" video explaining about how to get on the live stream. If you have any questions about the live stream or how it works, please feel free to comment and I will try to walk you through it! Coronation starts at 2PM on Friday with the Pep Rally to follow!
https://www.loom.com/share/a90da21b881f48dbad9fbadf066de74c
Here is the direct link as well for getting to the livestream if you have already used our live streaming platform:
https://www.kjan.com/index.php/kjan-video-network/spartan-media/