While the 2019 - 2020 school year is officially over, the work at school still continues. We have many projects that took place during the month of June, and they will be wrapping up in the next couple of weeks.
In the elementary, Mrs. Teegerstrom painted up a Spartan... literally! She climbed aboard the lift and up, up and away she went, adding a ginormous Spartan head and lettering to the elementary gym. It will be amazing when she is finished. I know she will be happy to be back on solid ground, until the next project comes around. Thank you Mrs. T!
The elementary cafeteria and high school hallway had the floors removed and updated to the Spartan colors. When the polish is applied they will shine like a new diamond. Thank you to our custodial team in both the elementary and secondary building for taking great care of our school buildings and grounds.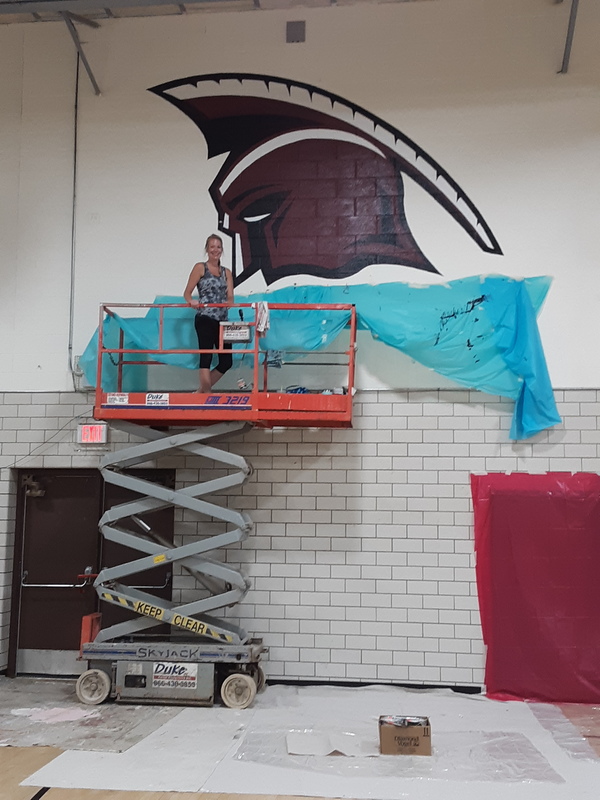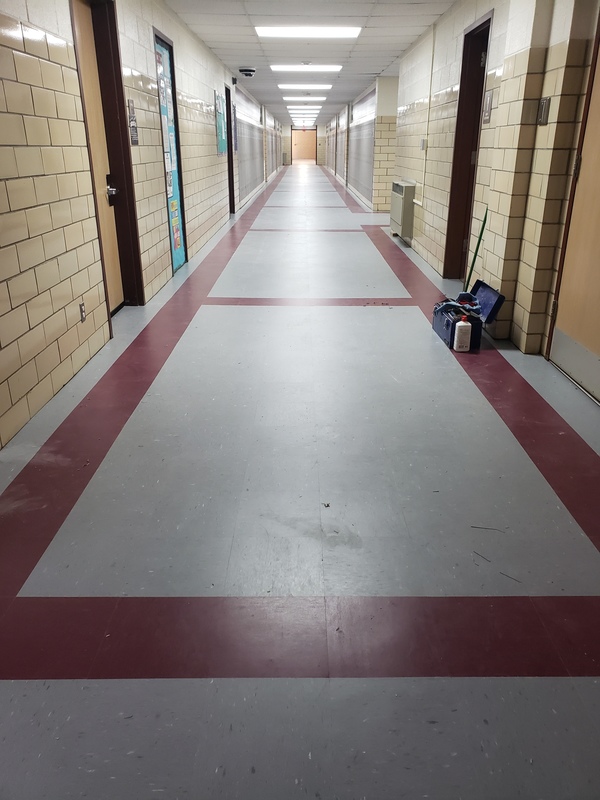 Can't wait to see you back in August!
Have a wonderful summer!